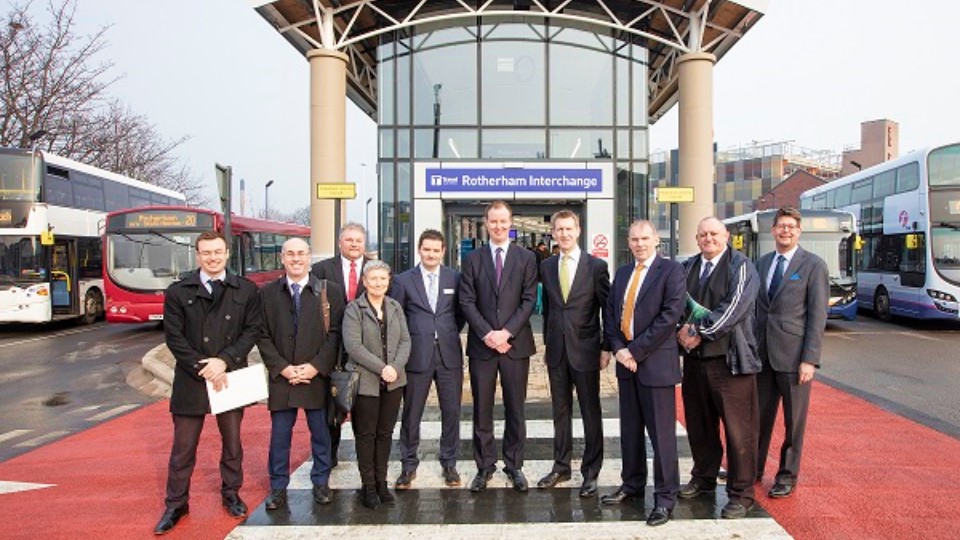 South Yorkshire Passenger Transport Executive's Rotherham Interchange reopened in March 2019 following a £12 million refurbishment with new seating, lighting, information displays, electrics, flooring, CCTV and free public Wi-Fi.
Around 17 million people travel through the Interchange each year using 1,299 buses a day. As one of the major gateways into the town, the improvements are benefitting the many visitors and residents arriving in the town centre via public transport, making a real difference to passenger experience.
The makeover is a key part of the Council's plans, working with its key partners, to regenerate Rotherham town centre through the Town Centre Masterplan.
In addition to the upgrades in the Interchange, the car park above the station has also received new surfacing, larger parking bays and better pedestrian routes. Twenty-one crates of solar panels have been added to the roof as a green source of energy to provide at least 70% of the building's needs.
Ten new electric vehicle charging points have been installed offering free charging to electric vehicle owners. They join a growing hub for electric vehicles in the town centre with Rotherham Council currently offering twenty-eight charging points across the borough including some of its town centre car parks, as well as points further afield at country parks and libraries.
As the number of electric and hybrid car owners in the borough grows, the charging points help local residents and visitors to the town to maximise sustainable forms of transport so they can reduce their carbon footprint and save money in the process.