The UEFA Women's EURO 2022 is coming to Rotherham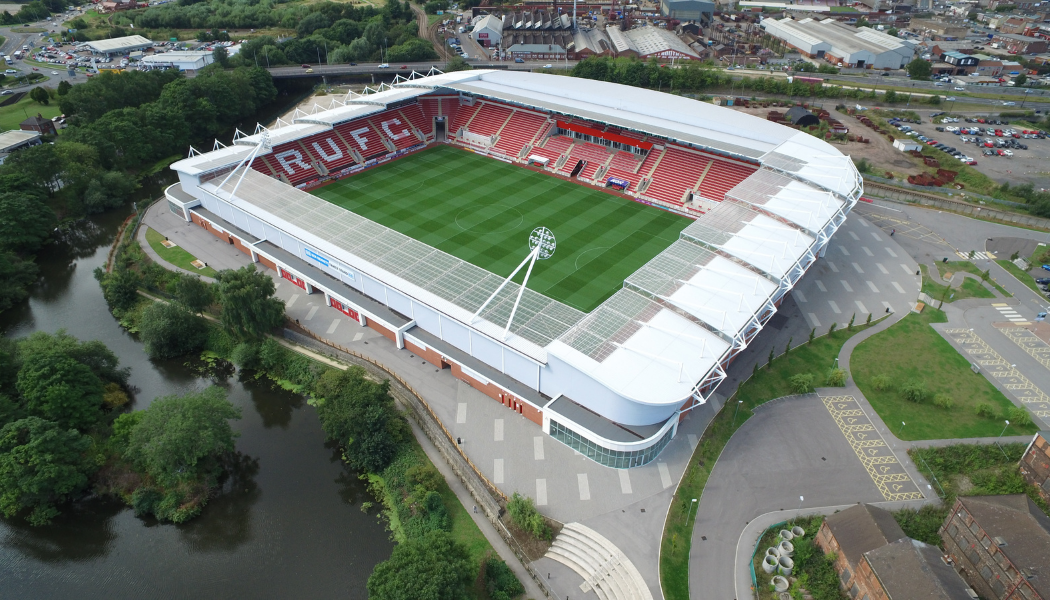 On 6 July 2022, the opening match of the UEFA Women's EURO will take place at Old Trafford - with the final being played at Wembley Stadium.
Rotherham will host three group stage games and a quarter final match on
Sunday 10 July 2022
Thursday 14 July 2022
Monday 18 July 2022
Saturday 23 July 2022
Where
Home team: Rotherham United F.C.
Capacity: 12,021
Opened: 12 March 2012
Interesting fact: Although the stadium is named after the land it's built on (New York Way), the old Guest and Chrimes factory opposite the stadium used to make fire hydrants for New York City.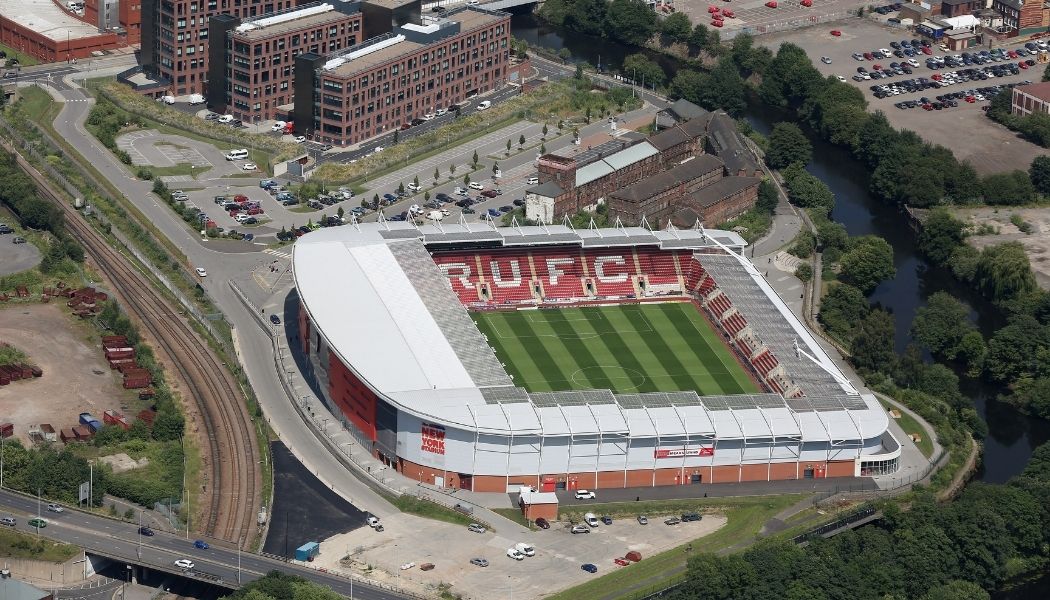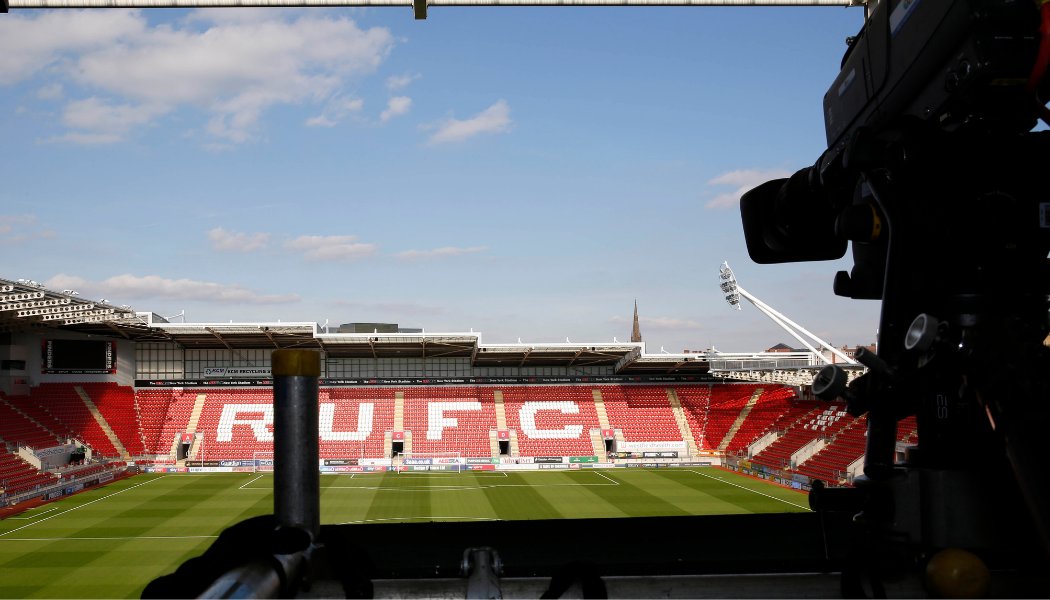 Fixtures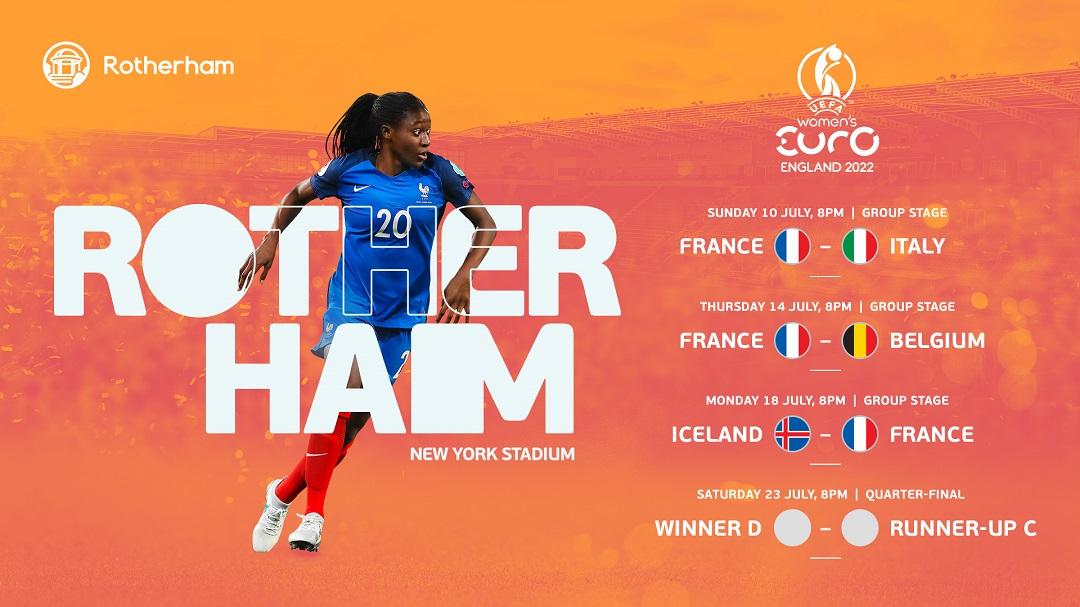 Tickets
The Ticket Application Window closed at 6pm on Tuesday 16 November 2021.

All applicants will be notified about the outcome of their applications until 26 November.

For more information visit www.uefa.com/womenseuro/ticketing
How to get there
The address for the stadium is:
New York Stadium, New York Way, Rotherham S60 1FJ.
Car
From the South, take the M1 to Junction 33 and then the A630. From there, follow the signs to Rotherham town centre.
From the North, you'll leave the M1 at Junction 35 and follow the A629. From there, keep your eye out for signs to the stadium or the centre of Rotherham.
Airport
The closest airport to Rotherham is Doncaster Sheffield Airport, which is less than 20 miles from the stadium.
Bus
Rotherham Interchange is near to the stadium, so pretty much any bus that gets you to the interchange will do you.
Train
The stadium is just a short walk from Rotherham Central railway station, so you'll need to get a train to that station. It takes just over two hours from London with a quick change from Doncaster or Sheffield.
Tram
The award-winning Tram Train provides a direct service from Sheffield City Centre to Rotherham Central railway station.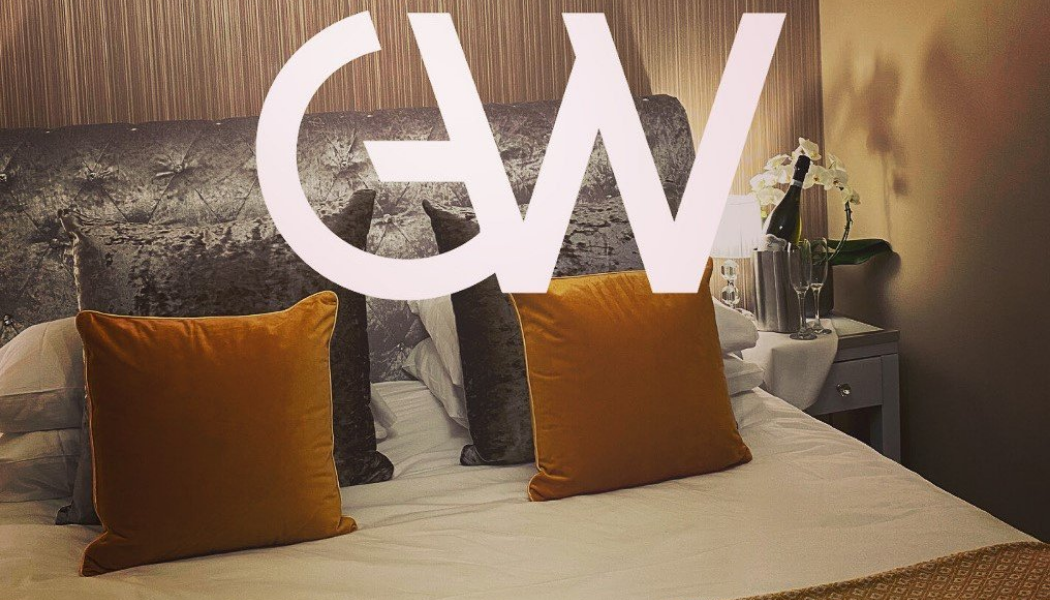 George Wright Boutique Hotel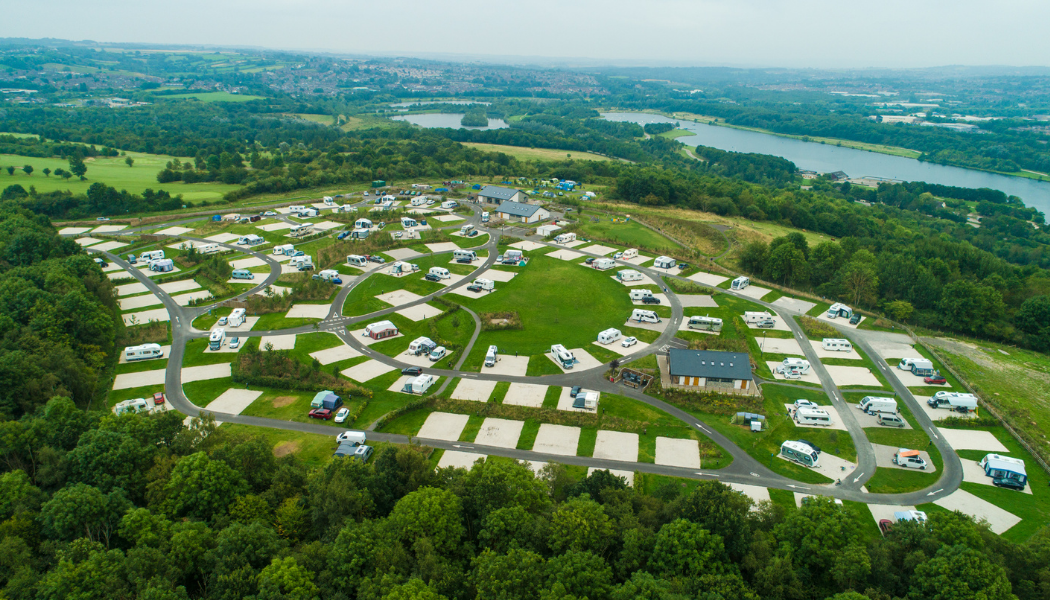 Waleswood Caravan and Camping
Updates
For tournament fixtures, content, and events updates, follow UEFA Women's EURO 2022 on social media:
Instagram and Facebook - @uefawomenseuro
Twitter - @WEUROTicketing
The tournament's legacy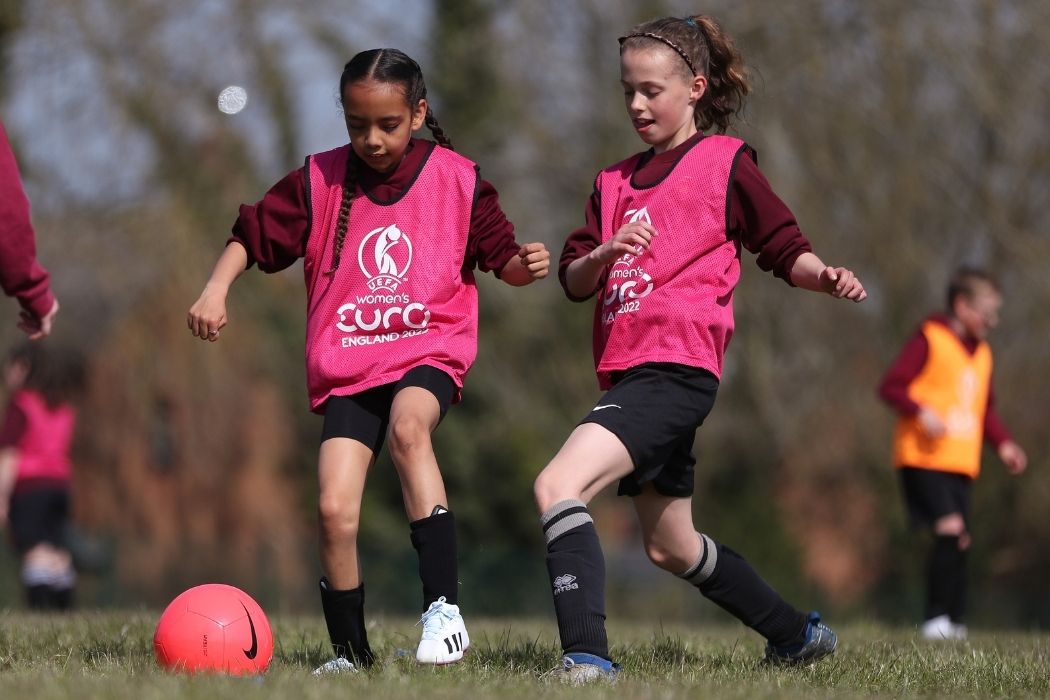 UEFA Women's EURO 2022, the biggest women's sports event in Europe, will provide more opportunities for women and girls than ever.
Find out how we're inspiring the next generation: UEFA Women's EURO 2022 - Legacy Programme.